New Release Round-Up 07-10-20



Margo Price - That's How Rumors Get Started†-†Loma Vista
That's How Rumors Get Started sees Nashville icon and 2019 Best New Artist Grammy nominee Margo Price commit her genre-bending rock-and-roll show to record for the first time, stretching out her emotive twang over sky-high soft-rock, burning psychedelic rock ballads, stomping road songs, and sprinkles of pop. With production from her friend and longtime collaborator Sturgill Simpson, it shows both of them pushing into unexpected directions.

The Jayhawks - XOXO†-†Sham
Featuring writing and lead vocal contributions from all four members, The Jayhawksí extraordinary new album, XOXO, is the most diverse and wide-ranging in the groupís storied history. Rather than marking a sonic departure, though, the collection signals a sharpening of focus for the band, an elevation in understanding of who they are and what they do best. In classic Jayhawks fashion, the songs here mix the influence of American roots music with British invasion and jangly power-pop, but thereís a newfound vitality at play, as well, an invigoration of confidence and energy that could only come with the injection of fresh blood. The result is an album that, much like the bandís lush harmonies, brings multiple distinctive voices together into a singular whole, a collection that, ironically enough, finds unity in individuality and identity in reinvention.

DMA's - The Glow†- Infectious Music
DMA's are poised to make a major breakthrough with their third album The Glow produced by multiple Grammy winner Stuart Price (The Killers, Everything Everything, New Order) at Westlake Studios in West Hollywood.

†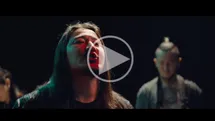 The Hu - The Gereg: Deluxe Edition - Better Noise Music
Following the success of the 2019 debut release, The Gereg features viral rock hits "Wolf Totem" and "Yuve Yuve Yu", with additional features from Lzzy Hale of Halestorm, Jacoby Shaddix of Papa Roach and Danny Case of From Ashes To New, whose version of "Yuve Yuve Yu" reached top 10 at rock radio. Hailing from Mongolia, The Hu are unlike any other rock band in the world, introducing their new style of music they call "hunnu rock" - from the Mongolian root word for human being, "hu". Since their release, the band has been #1 on the Billboard World Albums Chart, #1 on the Top New Artist Albums, and Top 5 Globally on Hard Rock Music Album Charts (US, Canada, UK, and more). They have toured the world extensively, with sold out shows in Europe, the UK, and the United States. The deluxe CD includes the full album, as well as 3 acoustic tracks and 3 featured versions.
_________________________________________________________
†
UPCOMING RELEASES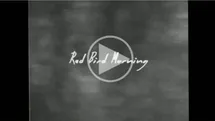 S. G. Goodman - Old Time Feeling - Verve Forecast
S. G. Goodman was raised in Western Kentucky on the Mississippi River Delta in a strict church going family of row crop farmers. Her debut solo album, Old Time Feeling,†co-produced with fellow Kentuckian Jim James, showcases S.G.'s otherworldly voice, which soars above a sonic blend of gritty guitars, bottomland grooves and plaintive balladry."

_________________________________________________________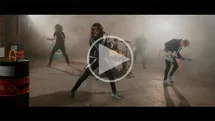 Massive Wagons - House Of Noise - Earache Records
The fifth album from the British rockers. The follow-up to Full Nelson features 12 new tracks. The members of Massive Wagons say: "Times are hard and scary right now. We want to do all we know how to do - that's bring music to people. Everyone needs to look after each other because we are all In It Together. We hope our music sends positive vibes to everyone affected by the situation, and see you on the road when normality is restored."
_________________________________________________________

For more information on these and other releases out this week, check out our†New Releases†charts by week section.