New Release Round-Up 09-18-20



Neil Young - The Times - Warner Records
The Times is a moving and topical solo acoustic performance, a unique collection of songs, filmed at home during lockdown as part of the raw and personal, Fireside Sessions series.

Run The Jewels - RTJ4 - BMG Rights Management
This eleven song, 40 minute powerhouse is their most ferocious and focused effort to date, and sports a lineup of all-star guests including Pharrell Williams, Mavis Staples, 2 Chainz, Zack de la Rocha, Josh Homme, DJ Premier, and Greg Nice. Recorded primarily at Rick Rubin's Shangri-La Studios and the iconic Electric Lady Studios in NYC, RTJ4 represents two years of intensive writing, recording, distilling, and amplifying the most potent elements of their music. The result is a collection of wall-to-wall bangers illuminating the group's unique ability to straddle the worlds of pointed social commentary and raw, boisterous fun.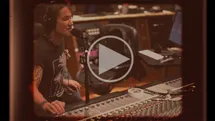 Keith Urban - THE SPEED OF NOW Part 1 - Capitol Nashville
Keith Urban releases his brand new studio album THE SPEED OF NOW Part 1. The album includes his hit single "God Whispered Your Name" as well as the #2 smash hit "We Were". Keith won the CMA Entertainer Of The Year in 2018 and he is currently the 2019 ACM Entertainer Of The Year. Keith will be hosting the ACM Awards on Wednesday-September 16th while will air on ABC-TV. "In October 2019 this album title came to me. I liked it because I felt like life was flying by so fast. But music (for me) has always been the place where it slows down and doesn't even exist. I would never have imagined that, in 2020, this album title would take on a whole new meaning." - Keith
_________________________________________________________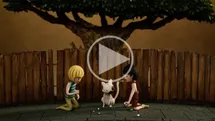 Yusuf / Cat Stevens - Tea For The Tillerman 2 - A&M
50 years after the original made him a global superstar Yusuf / Cat Stevens has rerecorded an entirely new version of his 1970 classic album Tea For The Tillerman. With many of the album's songs sounding more relevant than ever today, Tea For The Tillerman 2 offers up striking and sensitive new renditions of stone-cold classics like "Father And Son," "Wild World," and "Where Do The Children Play?"  
_________________________________________________________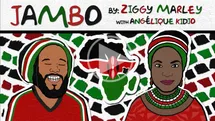 Ziggy Marley - More Family Time - Tuff Gong Worldwide
A follow up to 2009's GRAMMY Winning Family Time - Ziggy Marley has bottled the energy of his children and put it into music form! This is a very special piece and have a number of friends guesting on this album, including: Stephen Marley, Sheryl Crow, Ben Harper, Angelique Kidjo, Alanis Morissette, Tom Morello, Lisa Loeb, Busta Rhymes and Jamie Lee Curtis (reading her new book Today I Feel Silly). A portion of proceeds will benefit Ziggy's 501(c)3 URGE - which supports the education, social development and overall well being of the Chepstow Primary School and the One Love Youth Camp, both in Jamaica.
_________________________________________________________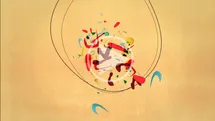 Thelonious Monk - Palo Alto - Impulse Records
After the assassination of Dr. Martin Luther King, Jr. In 1968, racial tensions across the country rose. Palo Alto, a largely white college town in Cali, wasn't immune. Danny Scher, a junior at the high school, had a dream to have Thelonious Monk perform and help bring about racial unity the community while raising funds for the International Committee. After many twists and turns, the triumphantly successful concert eventually happened. Now available on CD; Softpak w/ booklet & foldable poster.

 



_________________________________________________________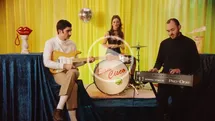 San Cisco - Between You And Me - Nettwerk Records
Between You And Me is the fourth album by the indie trio San Cisco, from Fremantle in Western Australia, town of sun-baked sandstone and sea breezes. It's an album two years and at least one sadly remembered love affair in the making. Between You and Me finds the childhood friends' open-hearted/ good times chemistry distilled to it's essence. Nearly 10 years since those first EPs, ARIA nominations and early US and UK inroads, San Cisco have made their most painstaking album sound effortless.  

 



_________________________________________________________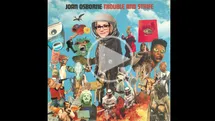 Joan Osborne - Trouble And Strife - Womanly Hips Records
Acclaimed singer/songwriter Joan Osborne is back with Trouble And Strife (Womanly Hips Records), her first album of original material in six years. Osborne self-produced the new collection and penned all ten songs, with two co-writes. Trouble and Strife finds the gifted vocalist offering a strong yet uplifting response to some of the socio-political issues plaguing our nation over the last several years. Osborne beautifully balances the weight of her messages with solace and optimism.  Throughout her 25-year, multi-Grammy nominated career, Joan Osborne has never been an artist confined to one space. She has utilized her incredible voice through her own songs while also becoming one of her generation's finest interpreters. Osborne has shared the stage with artists ranging from Stevie Wonder and Mavis Staples to Bob Dylan and Lucinda Williams and she continues to seamlessly blend into any genre. On Trouble & Strife, her tenth studio album, the need for her voice and words has never been stronger.
_________________________________________________________
ALSO OUT THIS WEEK

Bright Light Bright Light - Fun City
Alicia Keys - Alicia
Charli XCX - how i'm feeling now
Anjimile - Giver Taker
Gus Dapperton - Orca
Butcher Brown - #KingButch
Nick Mason's Saucerful of Secrets - Live At The Roundhouse
Osees - Protean Threat
Semisonic - You're Not Alone EP
Cults - Host
Matt Berry - Phantom Birds
Ace Frehley - Origins, Vol. 2
David Bowie - Young Americans [Brick & Mortar Exclusive 2016 Remaster Gold LP]
Brad Mehldau - Suite: April 2020
Nick Cordero - Live Your Life - Live At Feinstein's / 54 Below
Ed Harcourt - Monochrome To Colour
Jealous of the Birds - Peninsula
Ava Max - Heaven & Hell
Lauren Alaina - Getting Over Him EP
Steam Down / Afronaut Zu / Yazmin Lacey - Blue Note Re:imagined - Etcetera / I'll Never Stop Loving You [Limited Edition Vinyl Single]


& More .....

UPCOMING RELEASES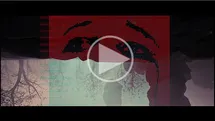 Deftones - Ohms - Warner Records
Recorded at Henson Studios and Trainwreck Studios, Ohms is an other-worldly body of work meticulously crafted by the 5 piece band. It is a magnificent tour de force and their first album in 4 years since the critically acclaimed Gore LP in 2016. The band, which includes Chino Moreno, Frank Delgado, Stephen Carpenter, Abe Cunningham, and Sergio Vega, has produced a dense LP with every member firing on all cylinders. The album also boasts a familiar collaborator in veteran producer and engineer Terry Date, who worked on 1995's Adrenaline, 1997's Around the Fur and 2000's White Pony. All of the above assembles and sets the stage to deliver Ohms; 10 tracks of raw escapism and unparalleled grooves that have made Deftones' sound singular for over two decades.
_________________________________________________________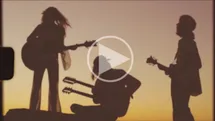 The Buckleys - Daydream - Petrol Records
The Buckleys, a three-piece band featuring siblings Sarah, Lachlan, and Molly, embody a brand of "hippie country" representing the infectious personality and spirited conscience that the band maintains. The debut album, Daydream, features the singles "Money," "Leave Me Hanging On," and the title track "Daydream" which scored a #1 single at Australian country radio, followed by "I'm Comin' For Ya (Love)," which hit #3. Nominated for New Talent Of The Year Award at the 2020 Country Music Awards Australian.
_________________________________________________________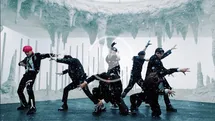 SuperM - SuperM The 1st Album 'Super One' - SM Entertainment Co
The album features 15 tracks highlighting the group's energetically hopeful vibe, conveying the members' collective message that we're all "Super" and we can overcome any hardship together as "One". The album, which will be released on Sep 25, includes 1 booklet, 1 CD-R booklet, 1 ID card, 1 ID card holder, 1 postcard, 1 folded poster, and 2 photo cards. This is an official release from SM Entertainment and Capitol Records.
_________________________________________________________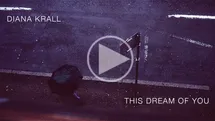 Diana Krall - This Dream Of You - Impulse Records
Diana Krall's new self-produced album, This Dream Of You, was mixed by Al Schmitt, who worked closely with her to achieve the notable intimacy and immediacy. Performances from 2016-2017 sessions, on which she collaborated with late friend/longtime creative partner Tommy LiPuma. A record for right now but also feels like a movie you might share with someone you know will stay with it until the final reel. As she says, "If But Beautiful is the overture, then `Singing In The Rain' is the end title.
_________________________________________________________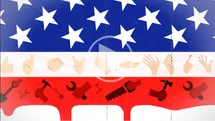 Paris - Safe Space Invader - Guerrilla Funk
In this era of reckoning for American policing, increases of racism fostered by the most incompetent president in modern times, and a global pandemic that has affected all areas of life as we once knew it, voices of dissent in entertainment have become more relevant than ever. Enter Paris, arguably one of the most politically outspoken artists in hip-hop history, with his latest album, Safe Space Invader.  Entirely self-produced and released on his own Guerrilla Funk Recordings imprint, Safe Space Invader is a brutal commentary on Black life in 2020 America, touching on the topics of police brutality, racism, gentrification, economic inequality and cancel culture, among others.
_________________________________________________________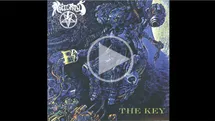 Nocturnus - The Key (Full Dynamic Range Edition) - Earache Records
One of the first bands to overtly combine death metal with atmospheric keyboards, Nocturnus' debut album introduced more technical and progressive elements into the traditional death metal formula without losing any of the brutality. The audio for this vinyl is taken from the original tapes in Full Dynamic Range, allowing the music's nuances to shine through and giving the album a more immersive and dynamic sound than ever before.
_________________________________________________________

For more information on these and other releases out this week, check out our New Releases charts by week section.